RISD GD Triennial
How do we critically address the time before, during, and after a work's creation and the different spaces in which it is represented?

Behind the graphic designer is a body of work that is constantly in motion. Between ideas and their visible forms lay countless iterations and possible trajectories. Beyond the completion of a project lies a new life of unintended contexts and re-presentations. Over time, common threads weave their way through multiple projects, formats, and mediums, ultimately defining a traceable body of work and methodology.
Looking closely at the elemental parts that orbit our practices as students at RISD, the 2015 GD Triennial examines how we position our work and practice in relation to these plural conditions. Over the course of 10 days, all mediums are set into motion. We are invited into the shifting positions of the designer, the audience, and the project. The Triennial lives in five distinct spaces—four rooms at the Woods-Gerry Gallery and one mobile location connecting the Gallery with the RISD Fleet Library pavilion steps.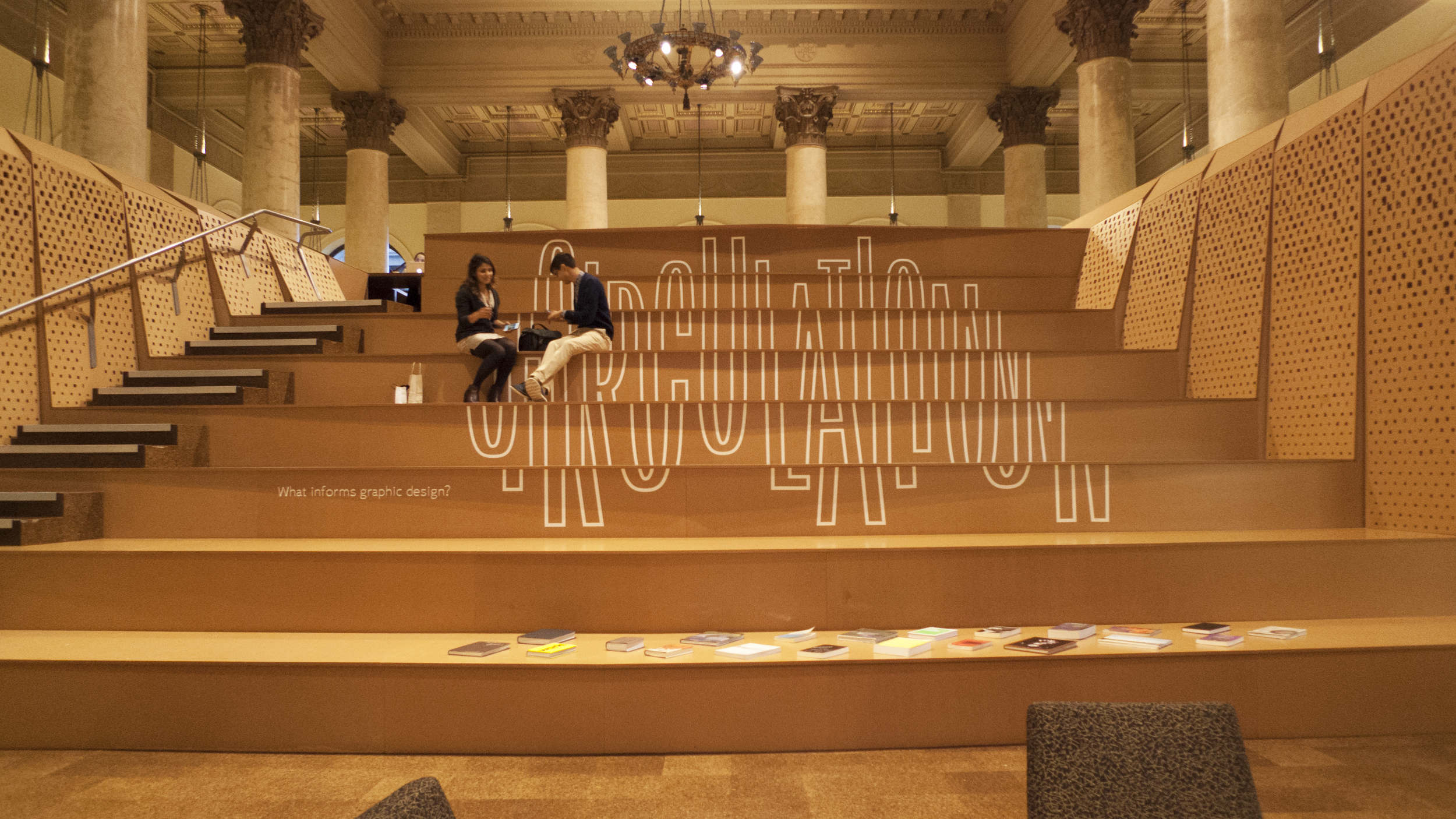 Dimensions Variable
2015 RISD Graphic Design Triennial
Curation & Art Direction: Gabriel Melcher & Lisa Maione
Catalog Design: Philip Glenn, Emily Scherer, Scarlett Meng, Rebecca Leffell Koren, Lisa Maione, and Gabriel Melcher
Typeface: PL Poster, designed by Prin Limphongpand. (alterations made with permission)
Stair Installation Design: Diane Lee
Faculty Advisor: Benjamin Shaykin
Recognition: Awarded the Type Directors Club Certificate of Excellence in 2016.